Step 1: Install the Sniply Extension
We integrate with Post Planner through our browser extensions, so the first thing you need to do is install Sniply on your browser:
Click here to install Chrome Extension
Click here to install Firefox Extension
Once installed, the extension will automatically integrate with Post Planner. If installed properly, you should see a Sniply icon in the extensions bar of your browser.

Step 2: Login to Post Planner
When you login to Post Planner with Sniply installed on your browser, you should see a new Sniply icon in the Post Planner interface.

Step 3: Create Sniply links using Post Planner
You can use this Sniply icon to create Sniply links! Just click on it and it will open up a Sniply creator directly within Post Planner. Simply select the call-to-action you'd like to use and include the domain you'd like to snip, and the new Sniply link will be added to your Post Planner post!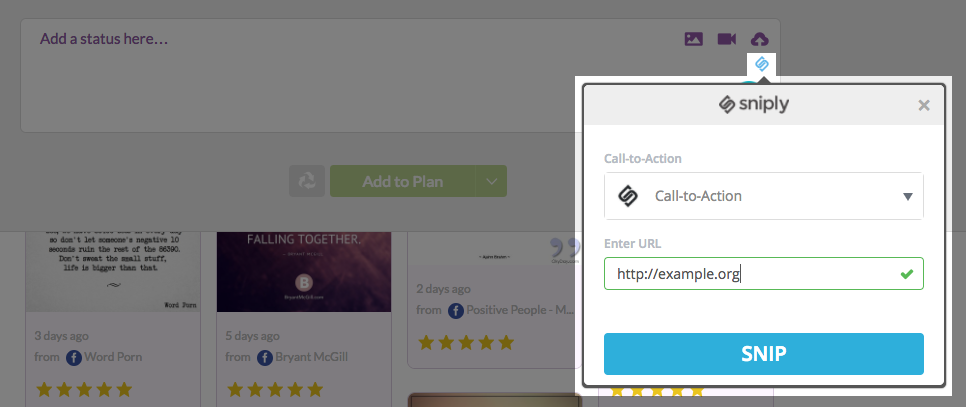 Bonus Tip: Save time with the Auto-Snip feature!
Simply paste the link into the text box in Post Planner and Sniply will automatically snip the link using your most previously used Call-to-Action! You can toggle this feature on or off by right clicking on the Sniply icon in your browser, and selecting Options.