Before you begin...
You must first Create a Facebook Pixel and Add the Pixel to your Sniply links. Once you've completed both steps, you can proceed!
Step 1: Visit Facebook Audiences to Create a "Custom Audience"
Login to Facebook and navigate to
https://www.facebook.com/ads/manager/audiences/manage/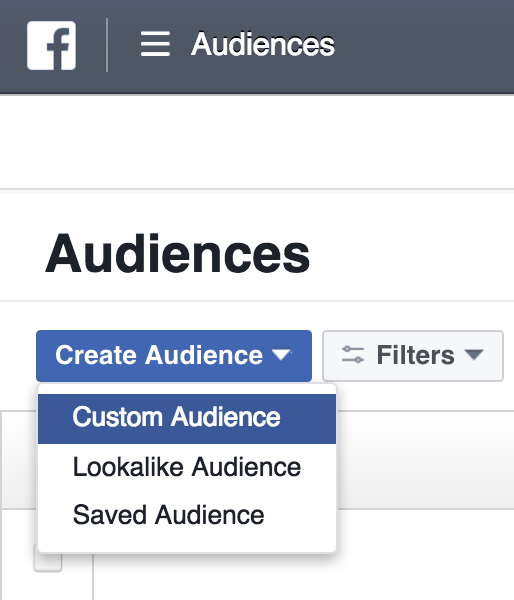 Step 2: Select the "Website Traffic" option
To target people who clicked on our snips, we want to use the Website Traffic audience.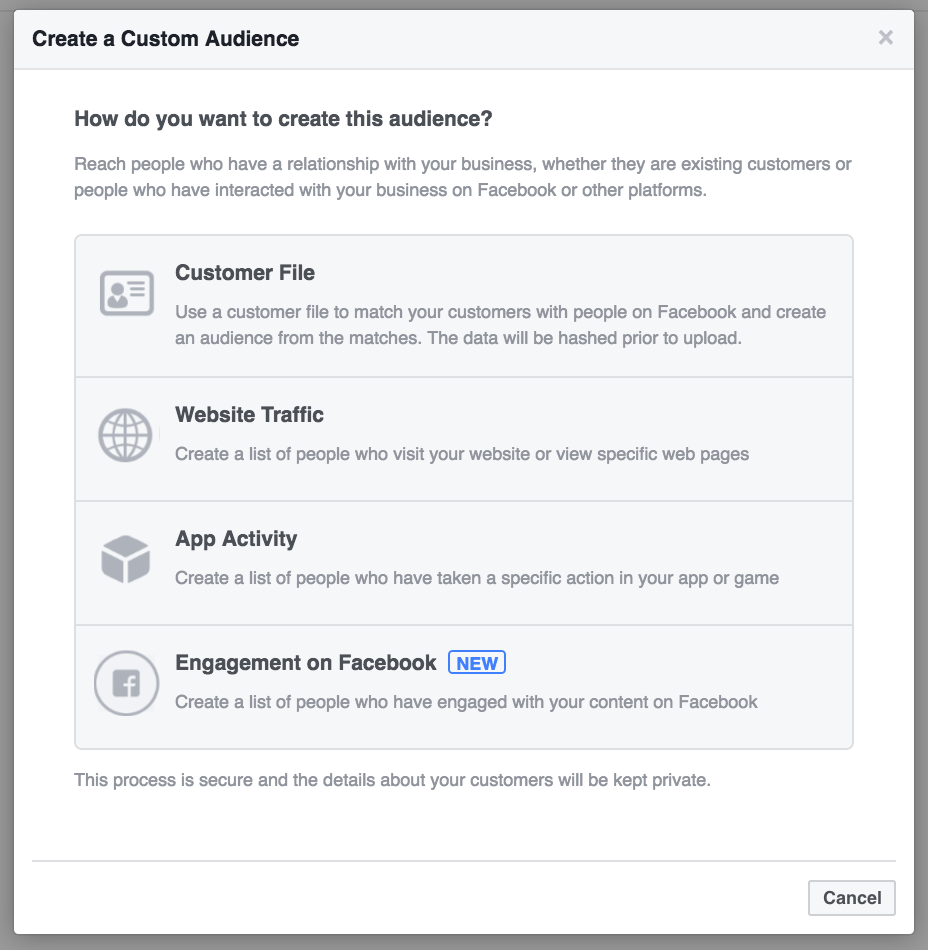 Step 3: Select the "People who visit specific web pages" option
You'll find this dropdown selection under Website Traffic.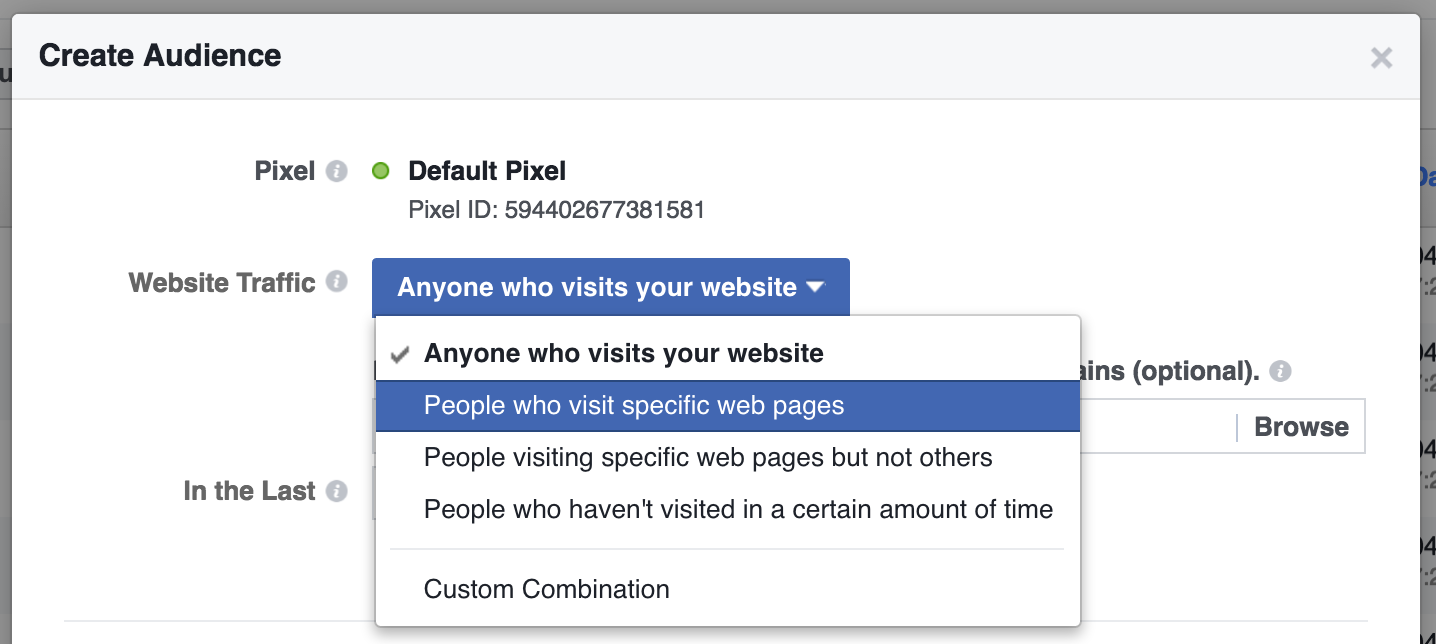 Step 4: Enter "snip.ly" under the "URL Contains" field
This will segment your audience to include only visitors who have visited your Sniply links
Step 5: Give your audience a name and click "Create Audience"
Once created, you'll be able to use this as a target audience when creating a Facebook Ad.

That's it! Once you have at least 20 people in your Audience, you can begin targeting them with Facebook Ads.