Step 1: Visit Facebook Audiences to "Create a Custom Audience"
Login to Facebook and navigate to
https://www.facebook.com/ads/manager/audiences/manage/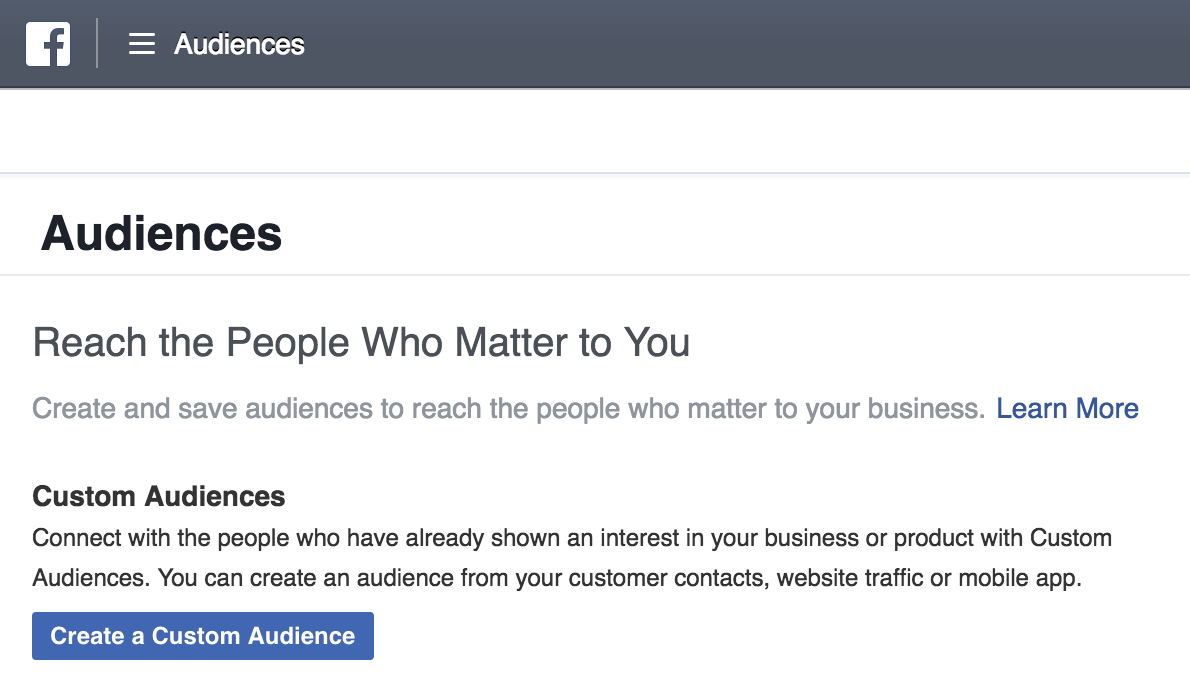 Step 2: Select the "Website Traffic" option
Facebook offers several types of custom audiences. For Sniply, we want to use the Website Traffic audience.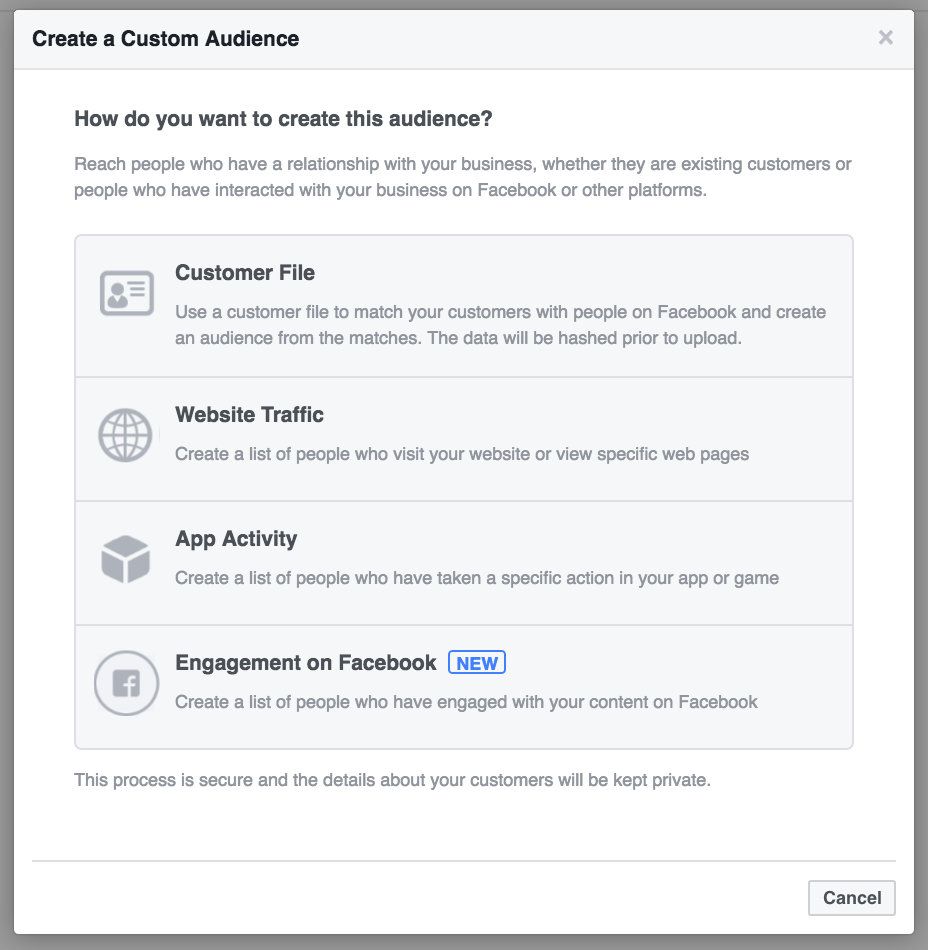 Step 3: Create a new Facebook Pixel
Give your Facebook Pixel a name, agree to the terms, and click the Create Pixel button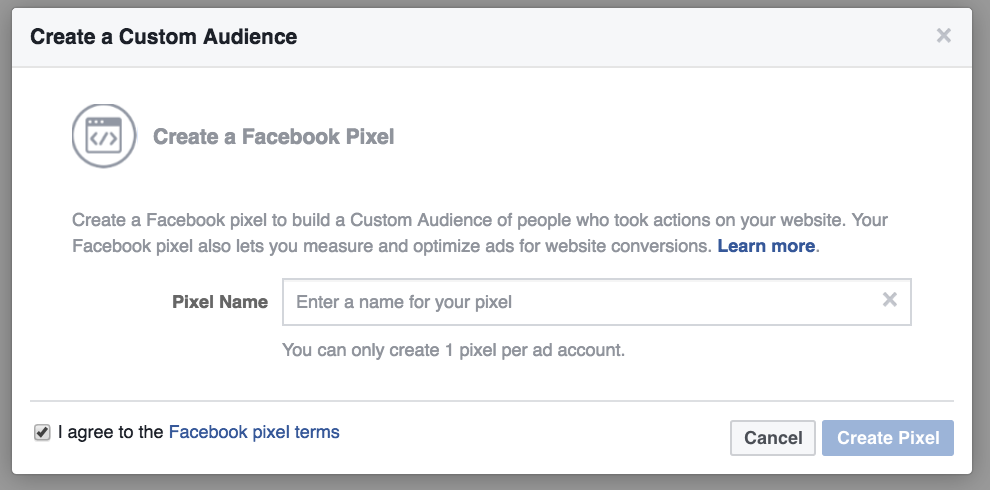 You've successfully created your Facebook Pixel.
Now let's start using it!
Step 4: Open up the menu and navigate to Assets Pixels
You'll find the Facebook Ads Manager navigation menu in the top left corner

Step 5: Click on the "View Pixel Code" button
If you don't see this screen, it could also be under Actions View Pixel Code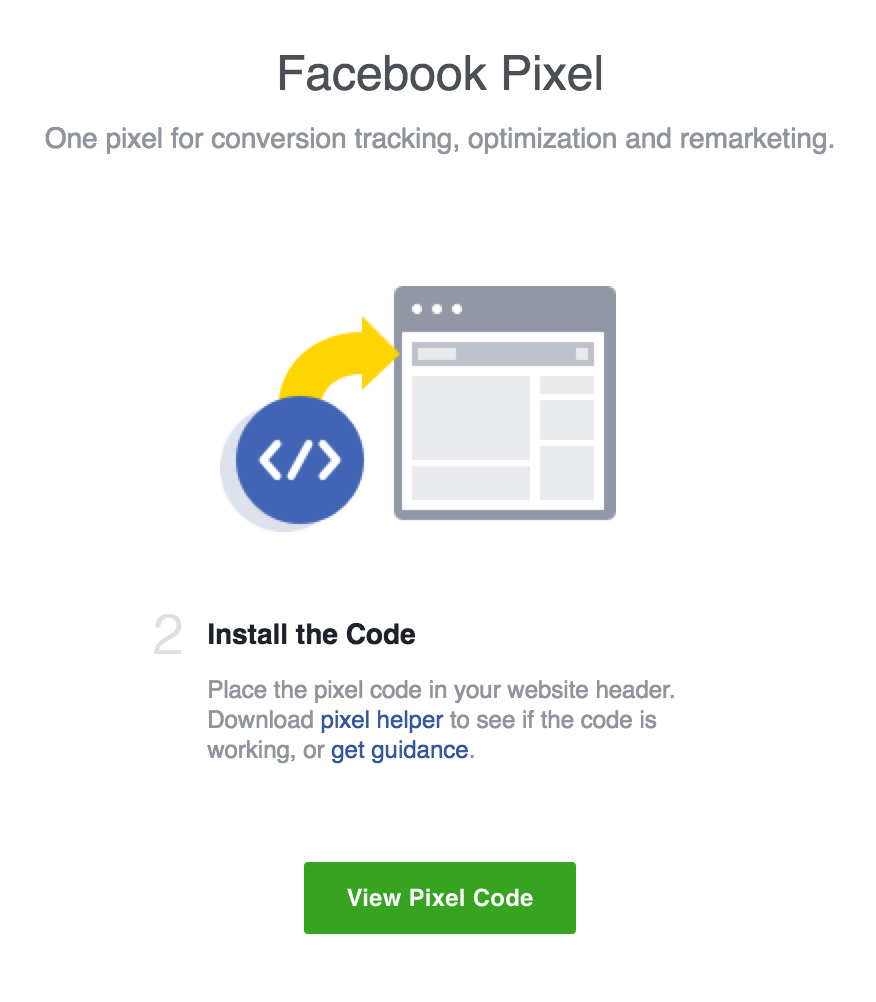 Step 6: Copy your Facebook Pixel code
You can add this code to any page or link to begin populating your new custom audience!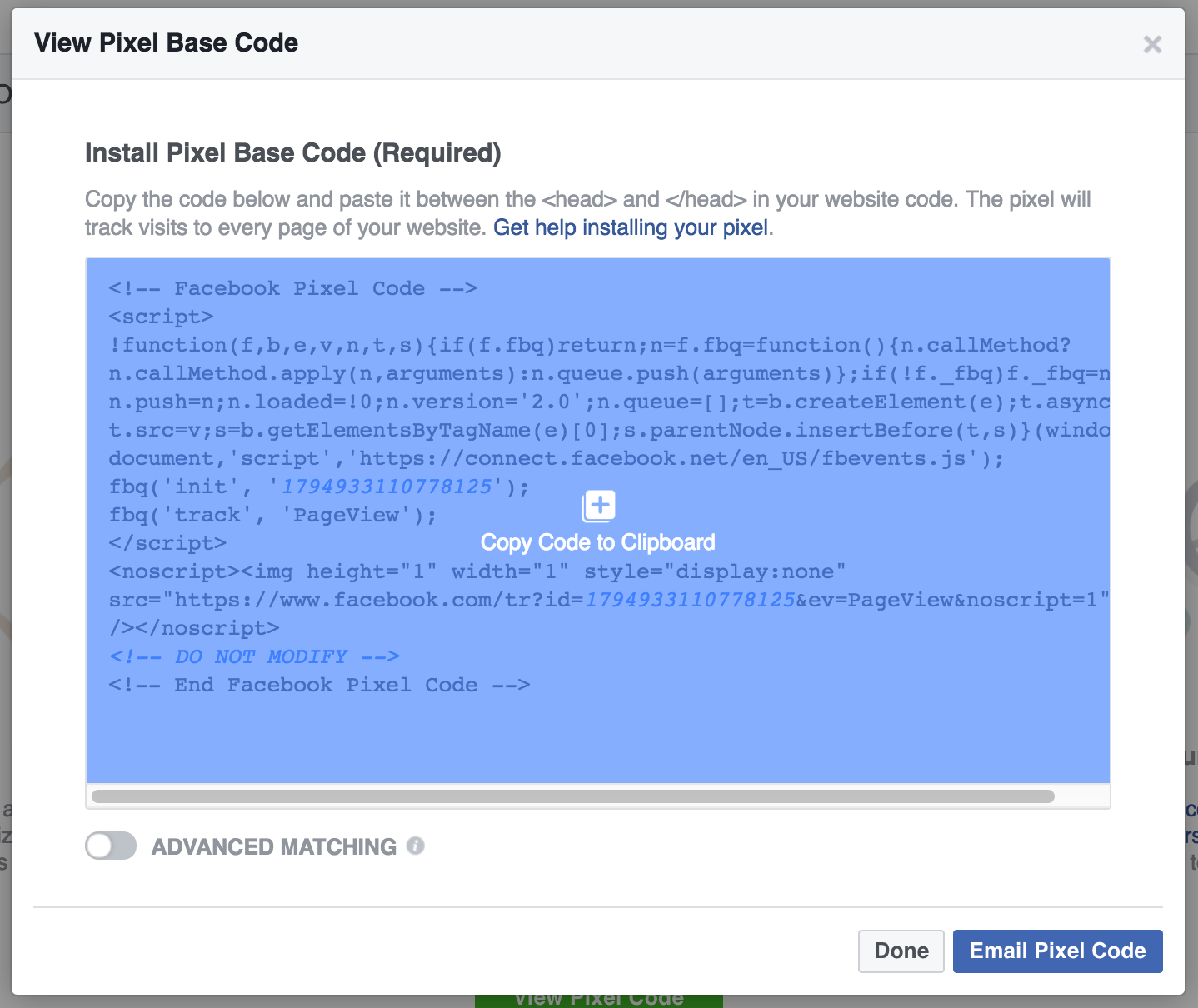 Step 7: Add your Pixel Code to your Sniply links
Now that you've created a pixel and grabbed the code, you can proceed to our next tutorial on how to add Retargeting Pixels to all your Sniply Links.
How do I add Remarketing Pixels to my snips?