Step 1: Install the Sniply Extension
We integrate with Chrome/Firefox through our browser extensions, so the first thing you need to do is install Sniply on your browser:
Click here to install Chrome Extension
Click here to install Firefox Extension
Once installed, you should see a Sniply icon in the extensions bar of your Chrome/Firefox browser.

Step 2: Click the Sniply icon to snip the current page
When you click the Sniply icon in your extensions bar, it will launch the Sniply Creator, allowing you snip the page you're currently on. You can select from a list of your call-to-actions.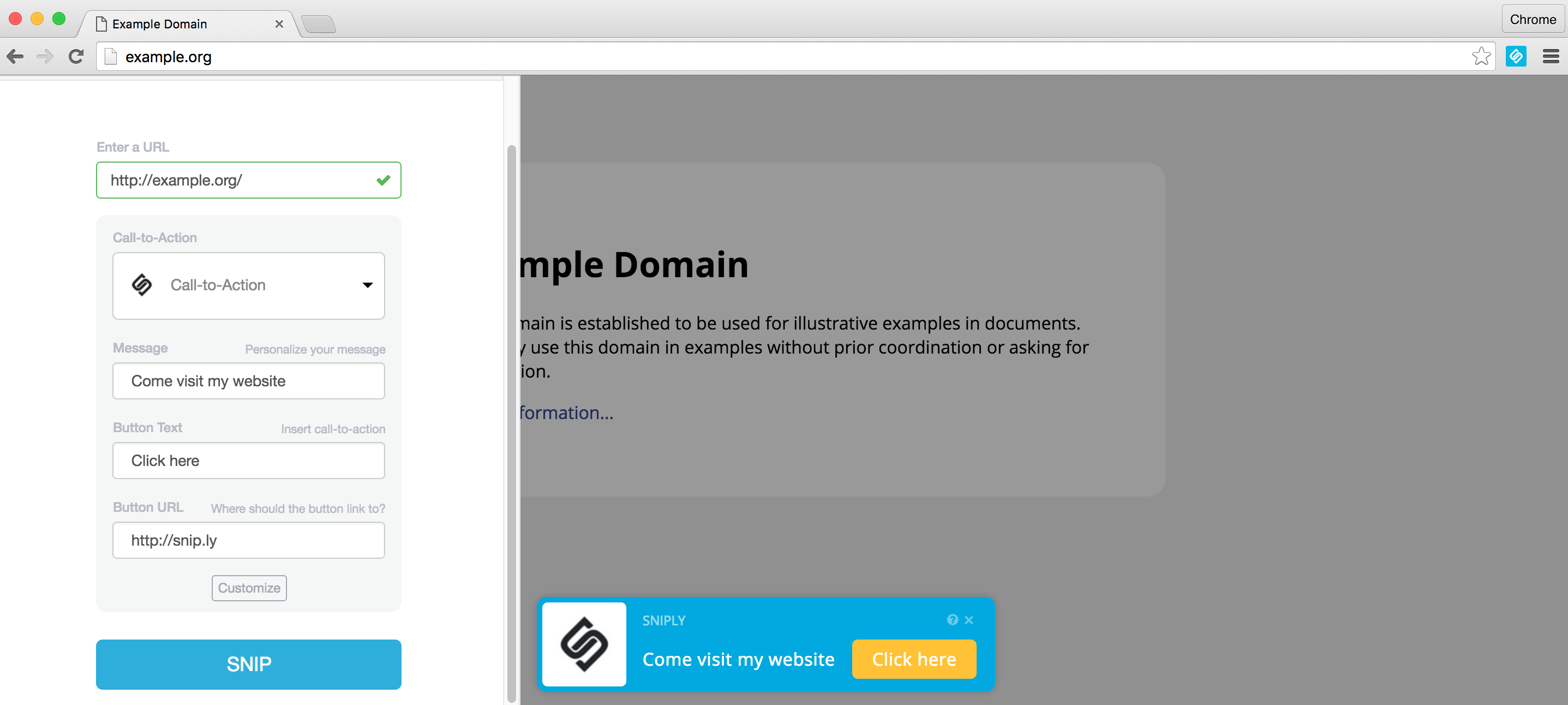 Step 3: Share the Sniply link!
Once you've created the Sniply link, you can copy and paste the link to share it anywhere you'd like! You can also use the built-in options to share directly to Facebook, Twitter, LinkedIn, Google+, Hootsuite, or Buffer.