Find out how to remove snipped links.
In short, snips can only be archived or edited with a new content, so there are no traces of the previous link.
There were several reasons why the delete option is not offered, including record keeping of taken/assigned names, as well as user protection and security. Users cannot delete successful links mistakenly and lose assets they were building for a long time.
This is the present situation, but it does not mean that we will not implement a different snip management options in the future.


Archiving snips
➡️ To archive an existing snip, please open the snip properties page on your Sniply dashboard and click on the archive button in the top-right corner, as shown on the image below.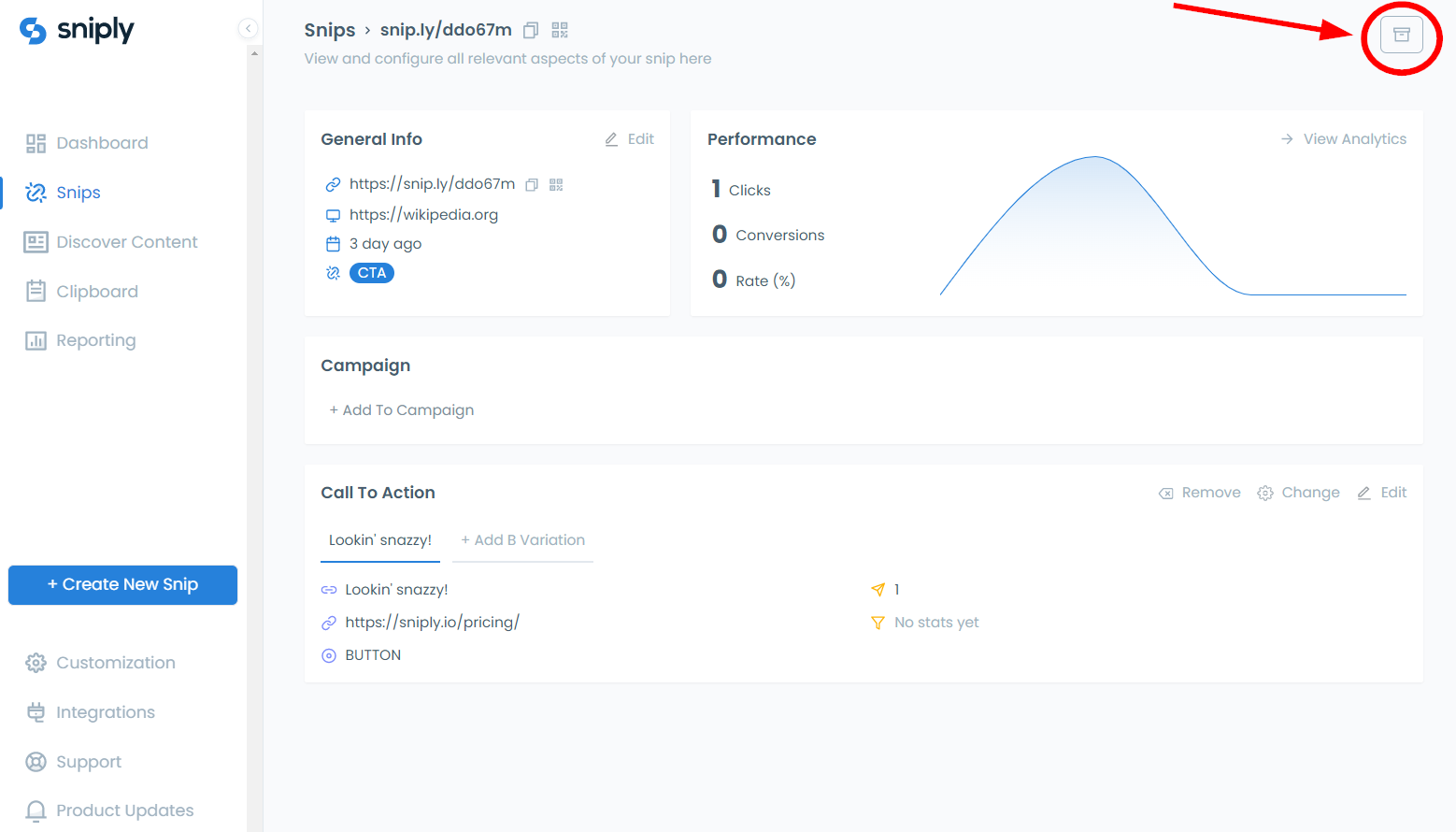 ✅ The archived snip will now be listed on your Archived Snips list.

Restoring snips
To restore an archived snip, first access the Archived snips on your Snips page. As per the image below, you can do that by:
Click on Snips menu
Expand the Active dropdown menu
Select Archived

➡️ From the list of archived snips, open the properties of the one you wish to restore, then click the Restore icon in the top-right corner.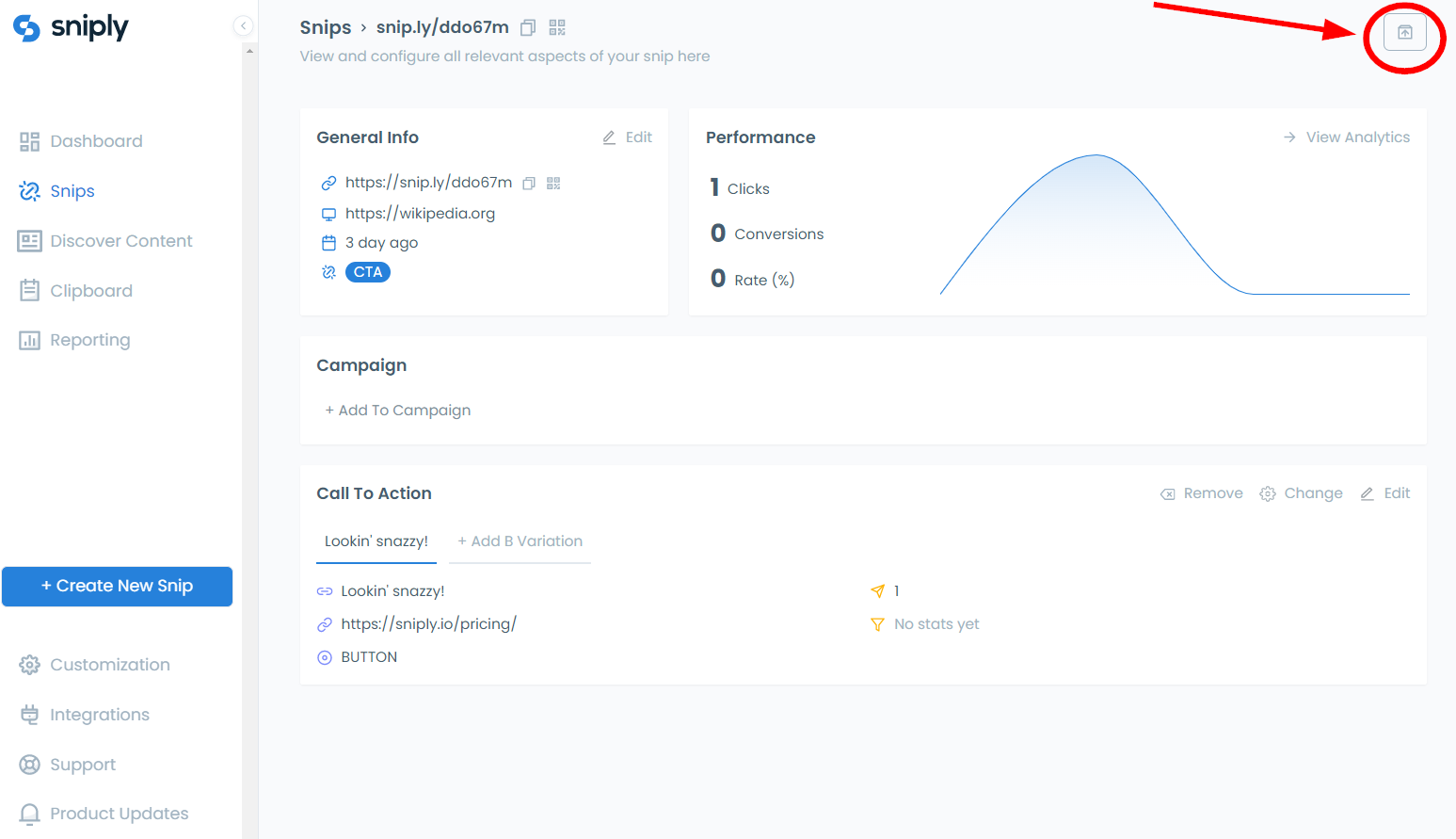 ✅ The restored snip will now be listed on your Active Snips list.